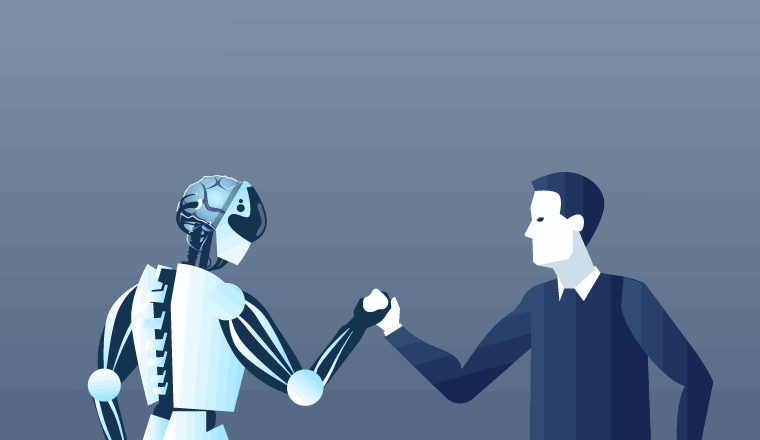 Once a far-off and futuristic concept, artificial intelligence is now a wholly present phenomenon that seems more integral to the modern business every day.
In fact, a 2019 report found that the number of organizations utilizing AI had grown 270% in four years, and tripled in just one year. AI can help support new services and use cases for computer vision, language, recommendations, and forecasting; Some AI tools like Amazon SageMaker allow you to quickly build, train and deploy machine learning models at scale; or build custom models with support for all the popular open-source frameworks.
While there's no question that AI will revolutionize many industries throughout the course of the 21st century, one particularly useful application for artificial intelligence is in the field of content marketing.
Though a highly creative pursuit in many respects, content marketing requires a fair amount of legwork that comes down to more science than art, and AI can serve as the perfect analytical player to complement a team's creative strengths.
For those who are hesitant to dive headfirst into a still-burgeoning trend, or who are simply unclear on how practical it is to involve artificial intelligence in a process that is ultimately rather artistic, we've outlined some of the key ways that AI can improve content marketing campaigns.
Identifying Keyword Intent
Without a clear understanding of users' reasons for completing searches, even flawless content marketing campaigns will fall flat, which is why identifying keyword intent ahead of time is so critical. While it's not necessarily difficult for a person to identify relevant, high intent keywords, it is certainly time-consuming.
AI can more efficiently identify keyword intent to provide a clear roadmap for an effective content marketing campaign. This results in clearer objectives and frees up creatives to focus on what they do best.
Creating Hyper-Personalized and Targeted Content
Though many marketers are endowed with the unique ability to write in a way that feels personal despite being incredibly general, there's a limit to how individualized a human being can make a piece of content.
Thanks to data obtained through a number of applications, AI allows businesses to populate their content with customers' names or ensure that their ads appear on the screens of people who have interacted with their brand in the past.
Offering Topic Inspiration
Ideation is consistently ranked as one of the most pervasive challenges in content marketing. Inspiration may be a fickle creature, but AI can help will it out of the shadows with data to get the creative juices flowing.
Not only can AI provide insight into which topics have consistently resonated with a company's audience in the past, but it can also analyze audience sentiment toward different types of content so businesses aren't investing their time and energy into creating white papers when their customers simply want to read blogs.
Taking Predictive Content Analytics to A Whole New Level
Whether a business realizes it or not, they're likely already taking predictive content analytics into account to some degree. For example, if a company wrote a lighthearted tutorial for using one of their products that were subsequently heavily shared, they might emulate that tone and structure for future pieces of content.
As mentioned above, AI simply takes the guesswork and the man-hours out of predictive content analytics. The best judge of the future is the past; artificial intelligence provides data-driven insight into how a campaign will perform before it's ever created.
Automating Content
While many content marketing professionals remain unconvinced that AI will step in and completely take over the creation process, a number of forward-thinking companies might beg to differ.
Artificial intelligence can handle everything from topic ideation and content creation to scheduling and publishing, making content marketing a potentially automated industry. Of course, there are different levels to be explored within those parameters, but AI has the capability to simplify and streamline virtually every content marketing process.
Not so long ago, the idea that artificial intelligence might be interwoven into creative industries like content marketing may have sounded counterintuitive, but it's now a reality that's becoming more and more commonplace every day.
AI Models can be powerful tools to help many mid to large enterprises provide cohesive and unique experiences for every user across all channels and devices. Personalized recommendations from these AI models can be easily integrated into websites, mobile apps, or content management and email marketing systems, via a simple API call. Everything from on-site search, product sorting, recommendations and offers and can be tailored to individual users. Used in the right way, AI can help bolster content marketing solutions that inspire truly phenomenal growth—contact Rivet Logic today to learn more about how we are using these solutions today to help our clients achieve success.